Thank you for your inquiry. We will reply asap
What our customers say about us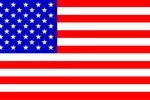 First time using this company and we were very impressed. The driver arrived on time and got us to the airport with ease. Booking online was quick and super easy.
Shelly C.
USA, July, 2019

This was the easiest transfer/tour/private van booking I have ever used in the world (and I have used various ones all over the world). The whole process was so streamlined and easy. If you need transportation in Asia- this is your company!

Dane R., USA
June, 2019

I couldn't believe what a wonderful service they are. Drivers are very personable and helpful. Very punctual and kept communication at all times I would highly recommend this service .

Neal D.
Verizon Digital Media Services Inc., USA
May, 2019

You can rely on this company! They return calls and emails FAST. If they say they will be there, you can count on them! Very happy with their service. I needed large van for my family and mother with wheelchair. No problems.

Harvey L., JPN
May, 2019

Very reliable service!
Very reliable service, nice driver, well equipped vehicle I left my phone on the bus and the driver delivered to our hotel, excellent service.

Peter P.
Travel Hansa, DEU
May, 2019

Flawless. Booked online from Seattle, USA. Email confirmation with texts the day before arrival. Driver was Windy and he was quick, courteous and professional. Met us at arrival hall with clear sign. Worth the money for a stress free commute into the city.

Starnes B., USA
Apr., 2019

This company was efficient and easy to communicate with. My emails were always promptly answered, and there were reminder emails as the time of our booking approached. Our driver was excellent as was our tour guide. When we walked, our driver and guide coordinated where we would be picked up so we did not have to back track. Our guide was knowledgable and personable.

Susan T., USA
Apr., 2019

Excellent Service great driver!
We booked last minute and communication was excellent, the driver Patrick was very professional and gave us lots of valuable information as we made the journey to our hotel. The car was upgraded so an excellent comfortable journey. I'd use them every time.

Pyke S., UK
Apr., 2019
Very Pleasant english speaking drivers!
Very Pleasant english speaking drivers were waiting for us with a very nice, clean and comfortable auto on both our inbound and outbound trips. Fantastic service. We highly recommend them.

Scott N., AUS
Mar., 2019

Service very good and reliable, price reasonable, staff helpful and courteous. Will definitely use their service again.

Rosa T., SGP
Feb., 2019
Thank you again for your professionalism and courteous service you provide and we wanted to personally thank Patrick for his excellent service and attention to detail and he is certainly a credit to your organisation. Well done to you all and we will certainly recommend your service to any of our friends traveling internationally in the future!
Warm regards,

Sean and Joanne H., AUS
Feb., 2019

It was the absolute best car for hire experience we've had to date. They were absolute top-notch professionals, and also very easy to work with - regardless of how many changes to the agenda/itinerary there were. Look forward to working with again!

Christel W.
Richmond Global LLC., USA
Feb., 2019
Professional and Friendly.
We were met with a big smile at the airport. Great service, nice vehicle. Would highly recommend this company.

Nicole B.
BNB Fresh, AUS
Feb., 2019

Excellent Airport collection service. The driver was waiting for us at the airport and we were taken to our destination in a very nice car. Thanks,

Spencer S.
Apple Inc., U.K.
Feb., 2019

I am very pleased with the excellent service given by your company. I will definitely recommend your company to my friends and family.

Lisa H.
AOL.com, USA
Jan., 2019

Very easy to deal with. I was texting with my driver as a my plane arrived to coordinate a quick, easy pick up.

Rick B.
Milwaukee Tool Corporation, USA
Jan., 2019

Everything was great. The drive, the vehicle and the driver were all exceptional.
Tisha J., USA
Oct., 2018
I would absolutely recommend this car service. The drivers were always prompt. Even with adverse weather on our arrival, they were patient and always courteous and friendly. Definitely recommended to our friends and work colleagues.

Adam K., AUS
Oct., 2018

Driver was prompt and professional. This was a last minute booking and the reservation team was very helpful with providing the service. They were very thorough in supplying all the details and information needed for the trip. Highly recommend this company for corporate or leisure travel!

Lisa R.
Luxe Travel Management, USA
Oct., 2018

Greetings! I want to provide a very positive experience and high recommendation for our driver. He has provided very high quality service and experience. The driver is very professional and always helped with the luggage as well as make sure we are comfortable. He was always waiting with the name sign and quickly took us to the car. He should receive special recognition because he represents the best experience for your company. I would always recommend them as the best!
Thank you.

Raymond H.
AOL.com, USA
Sep., 2018

On time
Skilled drivers
Easy border crossings
Clean vehicles
Simple booking process
Fast responses
Keith B.
Director at YXLON, USA
Sep., 2018

I've been using these guys for years now, and the service has only gotten better. WeChat interface makes communication and payment easy, cleanliness is on point, and all in all it's ten times easier than wrangling with cabbies and hauling luggage across the border by yourself. Worth the price. Five stars. Highly recommend.

William, USA
Aug., 2018

I want you to know that I was very pleased with the service you provided on both transfers. Very good drivers, clean car and all around quality service. I look forward to using your services in the future.

Jerry K., USA
July, 2018

I selected the car service with VIP. The team coordinated person to be at my plane to escort me from the plane through customs to baggage and to my driver. With my plane 20 hours late, I was worried about how this would work out and I was happy to see it worked out without a hitch. When I got off the plane, I saw the sign with my name and I buzzed through without any hangups. The driver was also great moving me through town to my hotel. It was a great start to a great visit and will absolutely be coordinating with them again when I go back.

Robert J.
USA, June, 2018

At first, I didn't know what to expect before I requested your service online because I didn't know anything about your company. But after using 2 vans for 3 days. I must say that your company was the most professional and experienced company I have ever used.
Your drivers were very well groomed and had great manners. They were always very helpful to me and all my passengers. They we're well planned and knew all the locations for our destinations. And were always ready and on standby when we were ready to move to the next place.
I had some issues with my credit card and your team was always working 24 hours to help manage this for me. You were always available through email, your website chat and whatsapp.
As for payment, there were no hidden fees and everything was clear and out in the open for costings. I will definitely use your company again and recommend to my co, workers, colleagues and friends. Thank you very much,

Mr. Ou B.
CCO, Sansiri, THA
Apr., 2018
I look forward to my next trip here within Asia and availing of your service. Excellent service especially driving skills of your driver. Customer service is excellent, prompt response on any question we had. Thank you.

Maribelle F., AUS
Jan., 2018
Hi there, I just wanted to pass along my thanks. The driver Maryanto took exceptional care of us and was a fantastic, safe driver.
Best wishes,

Brian R.
Senior Lecturer, The University of Melbourne, AUS
Jan., 2018

We are on our way home to the U.K. now, but we were very impressed indeed with your company and the two separate trips to Ho Chi Minh and Bangkok. A great experience!

Bob K., U.K.
Dec., 2017

Hi, thank you once again for great service. I will recommend your fine company. Keep up the good work. The drivers are professionals. I will use Asia car service for all my future driving needs.
Regards,

Richard S., Creative Envelope, USA
Dec., 2017
Pretty good service today. Everything was prepared.Thanks for the great service.
Stephan R.
Consultant, Meijer, UK
May, 2017

Thank you Martin, well received! We've really enjoyed the 4 hours drive from Bangkok to Maneechan Resort by Mr. Faen. He was very kind and a good driver! Btw, we've came back to Korea already, so might need to use you guys again next time.
Best Regards,

Stephan R.
Consultant, Meijer, SK
Apr., 2017

Thanks All, I wish see you guys soon, the service was perfect.
Regards,
Jaine C.
Assistant Vice President, Kmart , USA
Jan., 2017

All I can say about your service is: PERFECT!!!!!!!!!!!!!!!!! Both the trip to Hua Hin and return could not have been better. I will use your service the next time I'm in BBK. Thank you very much.

George J.
Marketing Manage, LSC, CAN
Mar., 2016

Thanks for the great service. I plan to book again for my next trip. It was worth it especially for the short time there. I would recommend you to anyone going there.
Best Regards,

Bill K.
Sales Manager, Kode, USA
Aug., 2015

Just wanted to thank you for the prompt and professional service. Our driver was on time, professionally dressed, clean and spacious van…..everything that was advertised. Thank you for a smooth, professional and easy experience.
Best Regards,

Greg H.
Manager, PMI, USA
Apr., 2015

I wanted to say thank you for the services your company did provide me. The driver who picked my family and I up at the airport was wonderful. I will highly recommend your company to friends traveling to Bangkok.
Best,

Tom M.
Account Executive, Gateware, CAN
Sep., 2015

I would just like to pass on our sincere thanks for the wonderful service while we were in Bangkok.
Best Regards,
Daniel H.
Engineer, Nauman Group, DEU
Dec., 2015

We really enjoyed your services and found all aspects very professional. We'll be sure to contact you in the future with any add'l requests. Thanks!

Valeria R.
Consultant, Wyle, CAN
Aug., 2015

Thanks very much - we were really happy with the service provided during both transfers in Bangkok. The drivers were both very good and drove carefully which is important as we have 2 young children. In particular the driver going to the airport was very good - he took his time and drove safely through the rainstorm. We will happily use your company again for future airport transfers. Many thanks,

Jon B.
Independent Contractor, USA
Dec., 2015

I would like to thank you and your Bangkok Car Service Team for the excellent service you provided for me during this trip. The driver took care of me very well and made sure I was comfortable. Should any of my colleagues need this type of transportation in the future I will certainly recommend your company. Again, thank you very much

Russ P.
Engineer, Brumbaugh Group, Inc., USA
Feb., 2015

Thank you so much. Really excellent service. Looking forward to using you next time I am in this region.
Darren Y.
Account Executive, Avnet, UK
May., 2015